Valentine's Day is on the horizon so I thought I'd share my favourite quilt patterns featuring heart blocks (plus a some Xs and Os). These are all patterns I've actually tried, so I can fully vouch for them. (Well, two are my own patterns, but those I've sewn several times over!)  Here is the hugs and kisses block I made using my Blackletter Alphabet Quilt Pattern – these are from the lowercase set, but if you get the upper and lowercase bundle you'll have lots of options for spelling out messages of love.
Next up is a heart block that comes together pretty quickly. The cushions below I made using individual blocks from Megan Collins' Love and Stitches, which is actually a complete quilt pattern. The blocks were so fun to make I am sure I will make a quilt of them some day.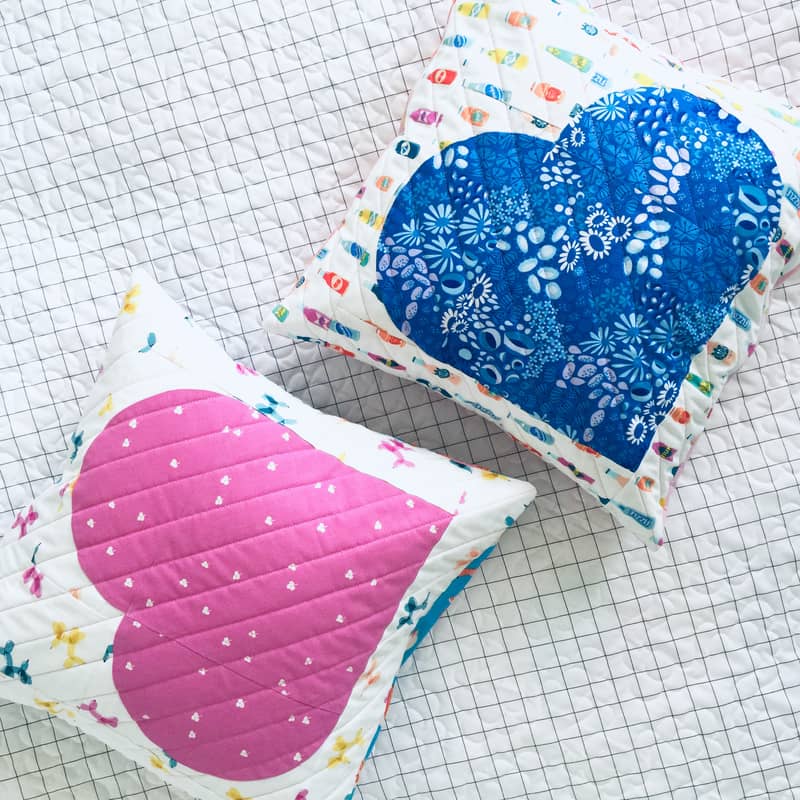 You may have seen the I Heart You quilt in various quilt alongs over the years. I love this pattern by Pen + Paper Patterns and below is my version, using a mix of mostly "classic" Ruby Star Society prints and Kona solids for the hearts, with a blue floral by Sharon Holland (Art Gallery Fabrics) as the background. The edge-to-edge long arm quilting on this beauty is by Spooled Rotten Quilts. (If you're in Ontario, I can't recommend Sarah enough!)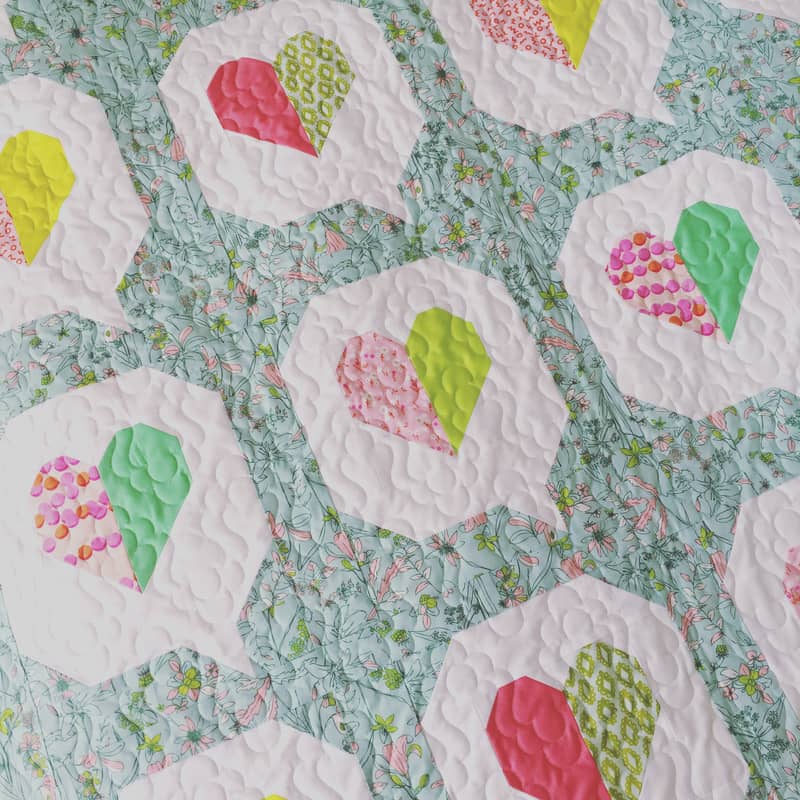 Finally, if you're looking for a small mini quilt project, I turned my Planting Seeds block into this little wall hanging last year. You could easily turn one block into a drawstring bag or tea cozy as a teacher gift. This was all made using scraps, with the exception of the binding which is a Liberty of London quilting cotton (The Cottage Garden – Morning Dew).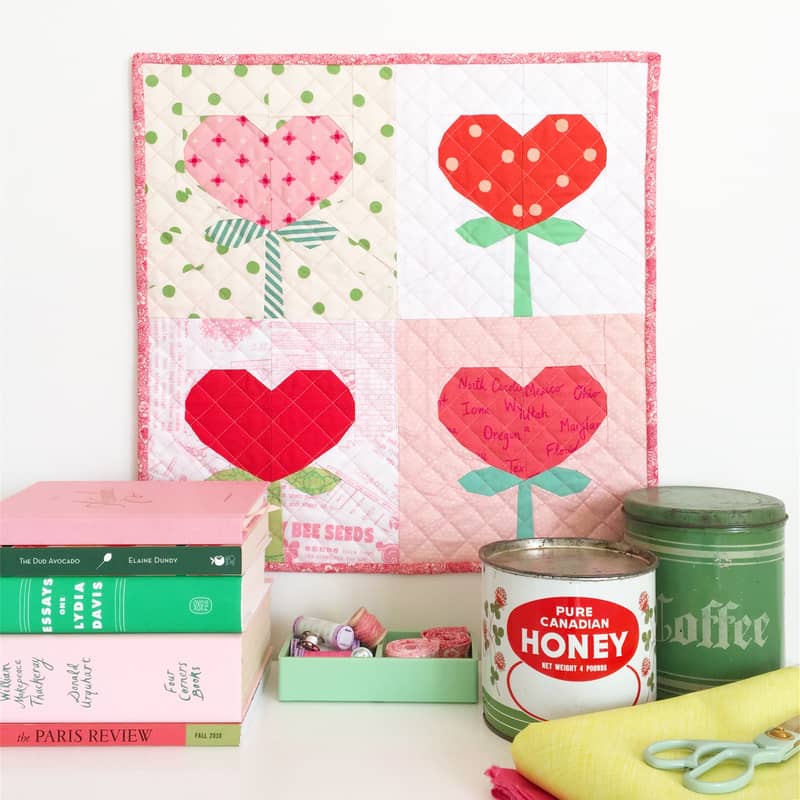 Pin it!