Blackletter Uppercase was released in December, but apparently I never made a post for it … so just a quick note today to share all the details. Thank you to everyone who encouraged me with on this one, and thanks to those of you who've waited so patiently!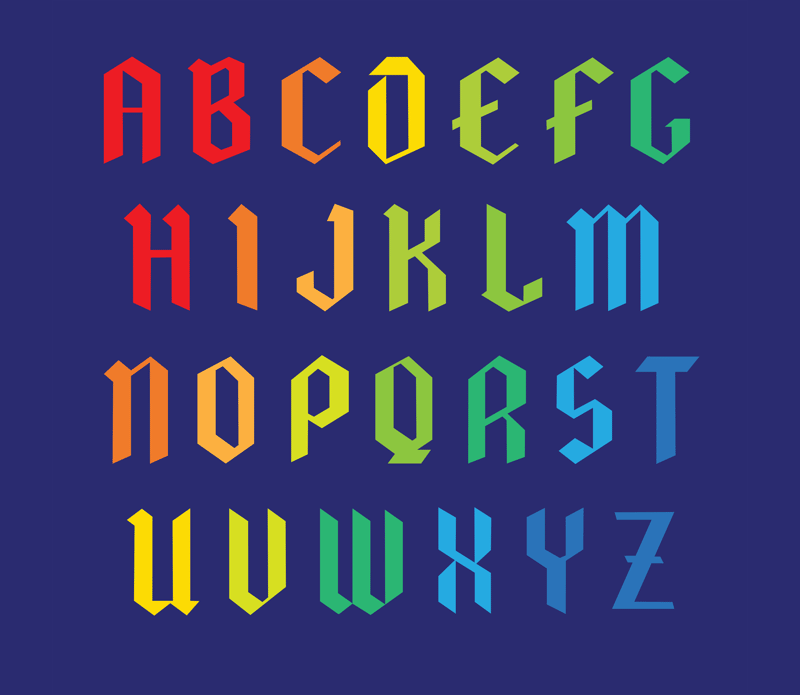 Uppercase is a foundation paper pieced (FPP) pattern. It's designed specifically to work the lowercase version release previously, and you can the patterns separately or together as a bundle. Both patterns include colouring sheets, and some general tips to get the most out of your blocks. (The lowercase version also includes bonus instructions for a baby quilt.)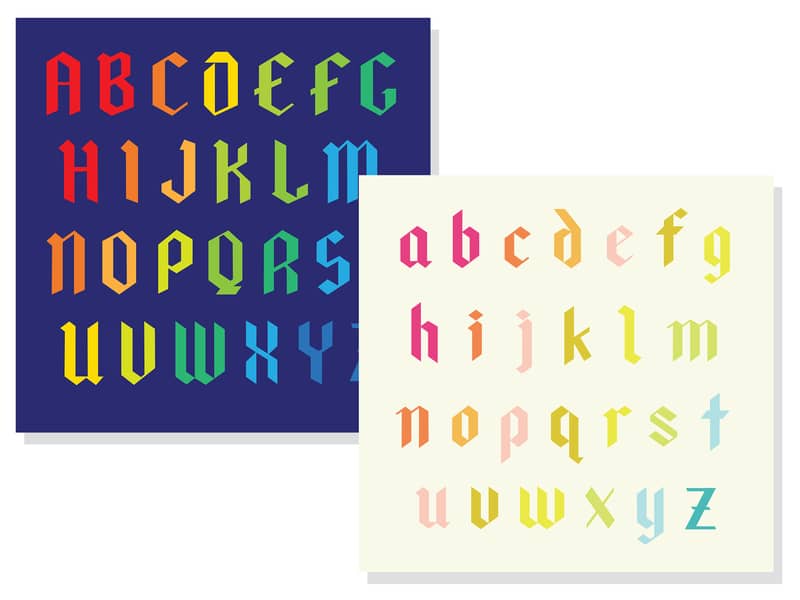 What's in the pattern?
26 uppercase blocks, plus colouring sheets, as a printable PDF download.
Do Lowercase and Uppercase work together?
They sure do! The new blocks were designed to work with the existing lowercase pattern so you can create words and phrases and names to your heart's content. (Lowercase also features a couple of alternates now, for the 'x' and the 's', with the same more traditional style used for the uppercase version.)
How big are the blocks?
Each block is 9.5″ high, and a minimum of 4″ wide (bigger for some of the wider letters like "M" and "W").
How much fabric will I need for a full alphabet quilt?
For the sample quilt below, I used 9 eighths (of a yard) for the letters, and 2 yards for the background. Count on a little bit more if you want to add a border. (This top is 32.75″ wide by 36″ high and was made simply by sewing the included blocks together with no sashing. Note also that I trimmed the edges of the "I" to fit more snugly with its neighbours.) If you're just making a few blocks this is a great way to use up some scraps, and jelly rolls also work well for the letters.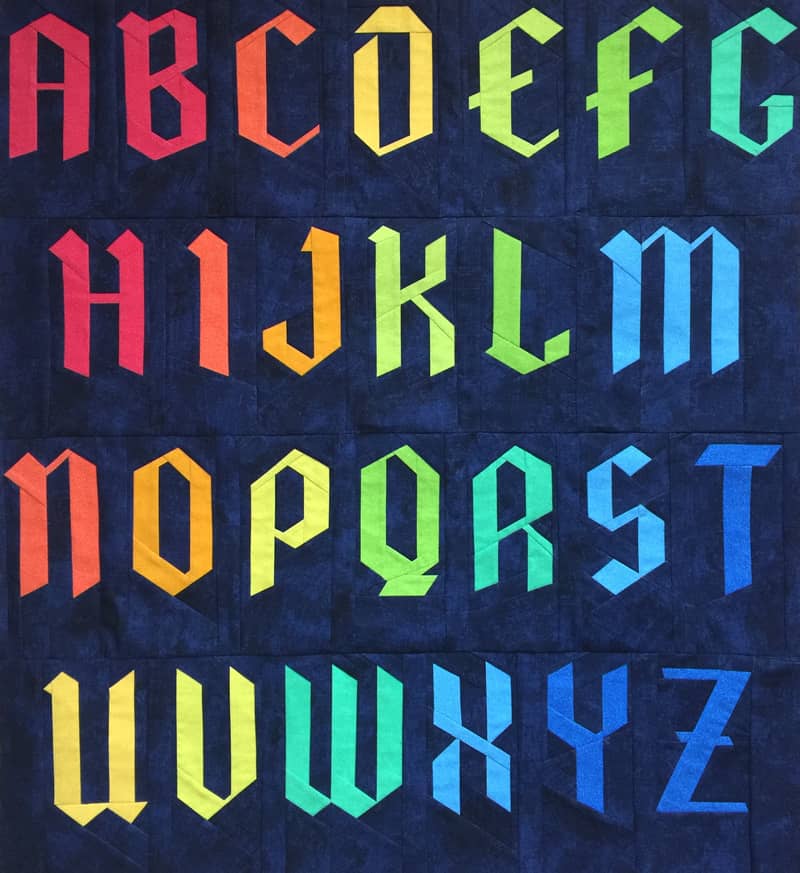 What fabrics did you use?
The letters were all made with Phosphor fabric by Libs Elliott from Andover. From the stack below I removed the pink (on top) and purple (on the bottom) for a rainbow that has a more 'primary colour' feeling. I was actually hoping to get a Lite-Brite effect against the deep indigo background fabric, which is called Canvas – After Midnight by Northcott, and I think it worked.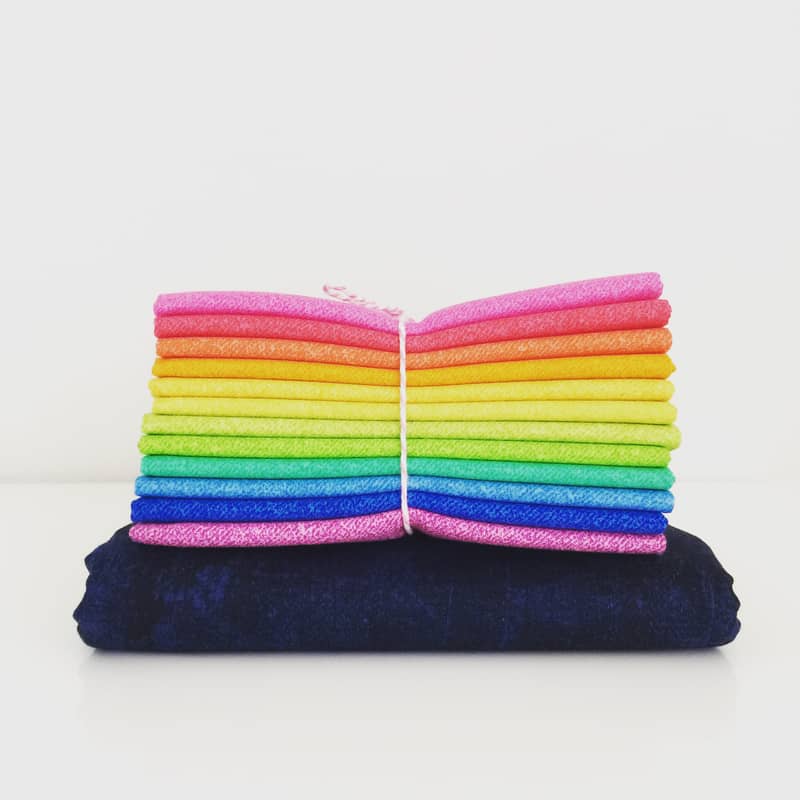 Is this a good pattern for someone new to paper piecing?
I would categorize this as an intermediate pattern, but I've also heard from testers and from those who've used the lowercase version that the blocks were easier than they expected. My advice would be to try a small project first to get a feel for the technique. And then dive in … try the "O" and the "T" first to warm up!
To get the pattern(s)
Blackletter Alphabet Bundle (save when you buy both together)